YOU NEED A WEBSITE BUILDER THAT WILL DESIGN A WEBSITE THAT SUITS YOUR BUSINESS TYPE
…and that's why you're here! With 20 years in the website development business, Dash Designs can advise on what works and how to get the most from your online presence. A web page design with striking layout, mobile responsiveness, social media connectivity with search engine results.
A GOOD WEBSITE MAKES YOU MONEY
DESIGN & DEVELOPMENT SERVICES WE PROVIDE
From complete start up to long established businesses; we cater for everything you need to promote your business and your website. Logo design, business cards, stationery, domain name registration, hosting, website building, SEO, signage, merchandise, social media, blogging, videos, photography and more. See a selection of our services below.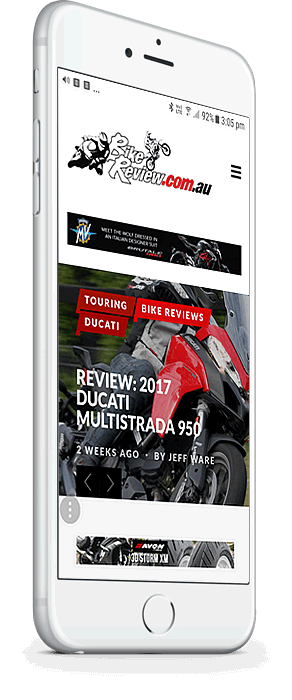 OUR RECENTLY LAUNCHED WORK
After almost two decades of print media publishing in the motorcycle segment, JP Media wanted to move to digital. A plan was put together to move from print media to digital by launching BikeReview.com.au, a dynamic, stylish, fast, efficient site that would perform well with SEO. It had to be highly engaging, customised and class-leading from a design and navigation perspective.
"I needed a web developer that would be there for me and my staff, plus be prepared to take the journey with us with ongoing development and adaptation. Choosing Dash Designs was easy. Si has built and helped develop multiple store-based merchandise websites for me over the past 15-years and all have been a success. I had confidence that an editorial based site built by Dash Designs would help me reach my goal of top bike review site in Australia and we are well on our way. Thanks to Dash Designs we have rapidly grown over the past 12-months with an increase in unique traffic seven-fold. I cannot recommend Dash Designs enough."
Jeff Ware
Motorcycle Journalist (Rapid Bikes / Bike Review)
Here is a quick selection of some of the business development projects including website design, logo design, advertising, merchandise and social media presence that Dash Designs has been proud to be a part of. Maybe something here will give you an idea of our capabilities and how we can help you.

What Our Clients Are Saying.
We don't like to brag, so why not let some of our clients tell you what they think of our website and design services?
"The website is fantastic, thanks so much. We are already getting bookings after just 3 hours of launching. Thanks again."
Chris O'Rourke
Jummps Trampoline Park
jummps.com.au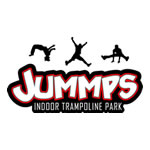 "I had a lady ring me earlier complimenting me on my website already. She ordered a full major boat service!"
Dez Forbes
Tech Mate
techmate.com.au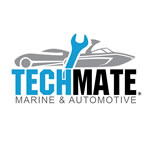 "I just got my first turbo kit sale from the states. He reckons his mate will buy one as well! This cart website stuff rocks!"
Ben Shaw
Extreme Creations
extremecreations.com.au